Media Conversion
Video Tape (VHS, Camcorder) to DVD – $15 for the first two.
This includes VHS, VHSC, 8mm camcorder, Hi8 camcorder, Digital8 camcorder.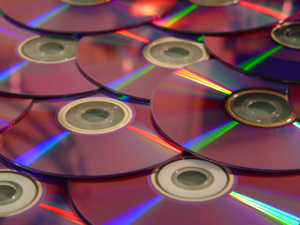 Audio Tape to CD
Convert your old audio tapes over to CD. This can include marking the recording with individual track numbers.
Video or Audio tape to computer file
If you need your audio or video recordings available on a computer (for preservation or editing, for example), we can do that! In fact, our other conversion services generally start with capturing to computer file formats, so the cost for capturing to computer file is typically lower cost than conversion to other media.
Media Creation
If you need files or photos burned onto a disc for storage or any reason we can do that for you.
We use lightScribe drives which will print labels directly onto the disc making identification neat and easy.