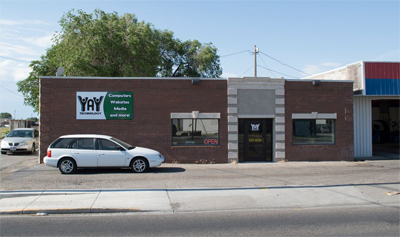 YAY Technology has been providing excellent customer service since 2008. We have been able to enjoy a steady growth and have been in three locations. We have been in our current location on West Bridge Street since mid 2014.
YAY Technology is accredited by the Better Business Bureau, giving you that extra layer of trust and protection. Click this link to see our review:
Click here to see a list of our current Associates.
Click here to see our portfolio of many of our projects, including websites, training & education, and specialized projects to meet customers' specific needs.